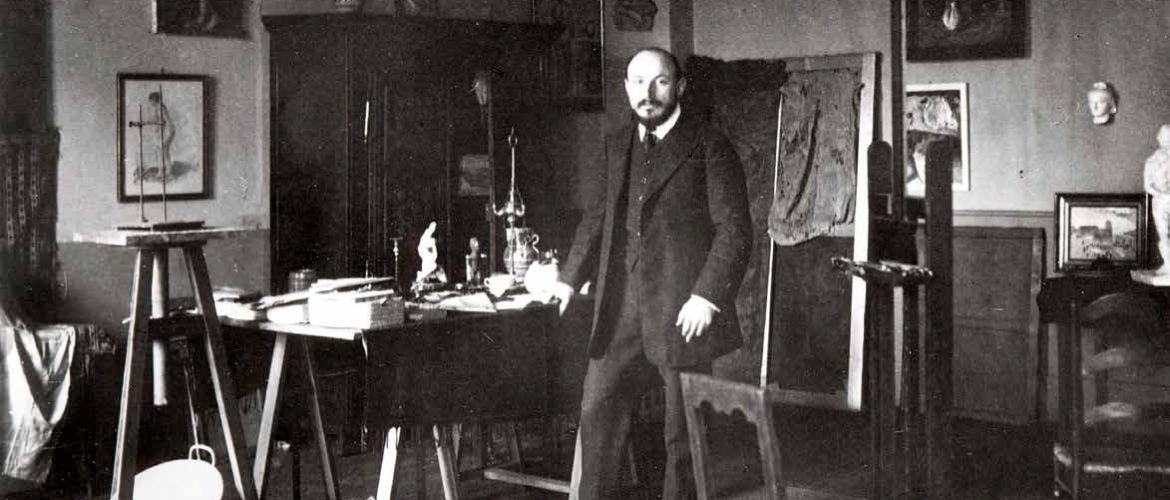 After training in his father's business as a house painter and two years of study at the Karlsruhe School of Applied Arts, the 17-year-old is drawn to the Munich Academy, where he soon becomes a student of Franz von Stuck. Seven years later, in 1904, he moves to Berlin. There, on Max Liebermann's recommendation, he is quickly accepted into the Berlin Secession. But continues to move on.
In the years from 1905 until the outbreak of World War I, he stays in Paris. He arrives there without funds or language skills, but soon finds a pioneering teacher and friend in Henri Matisse, whom he is able to persuade to open the "Académie Matisse" a little later. The French Mediterranean coast becomes a fundamental experience. With Matisse, he also travels to Germany three times between 1908 and 1910, their first journey, before Munich and Berlin, leading to Speyer, his home town. Berlin, Lake Constance, Rome, Florence and finally Ticino are further stations in Purrmann's life.
In times of crisis (he is represented with two paintings in the exhibition "Degenerate Art"), he directs the Villa Romana in Florence for eight years and saves it from the worst. Here his own work directly touches on the advancement of artists, for which he again advocates as a juror at the Deutscher Künstlerbund in the post-war period. In 1957 he is elected to the Order Pour le Mérite.
In the last years of his life his work is shown in large retrospectives (Düsseldorf and Hanover 1960, Munich 1962). He paints until his death in 1966. His last words are: "portami i colori".